This article is contributed. See the original author and article here.
As you know Azure Arc for servers is currently in preview and allows you to manage your Windows and Linux machines hosted outside of Azure on your corporate network or other cloud providers, similar to how you manage native Azure virtual machines. With the new extensions which were introduced a couple of weeks ago, you can now also use Azure Monitor to not only monitor your servers in Azure but also servers running on-premises or at other cloud providers. This will provide you with cloud-native management for your Linux and Windows servers.
Now you can use the different Azure Monitor features and use RBAC to provide access to these features directly within the Azure Portal.
With the map view of Azure Monitor on an Azure Arc enabled server, you can see the connection and endpoints the machine connects too. It can also highlight failed connections, which can be super helpful in troubleshooting or migration scenarios.
But you can also the performance view to have a look at different metrics such as CPU utilization and much more.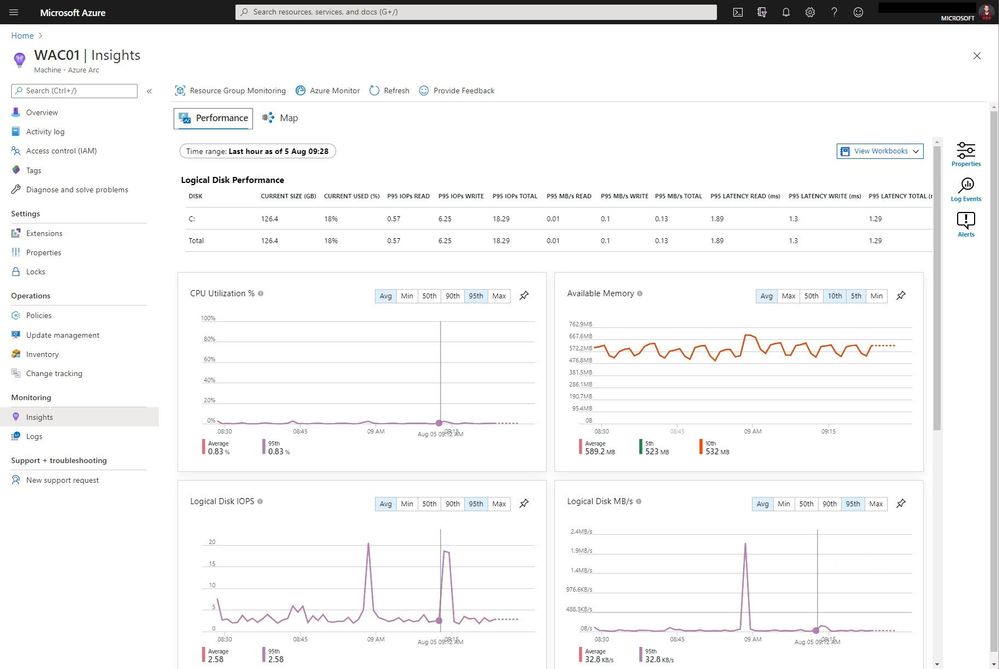 You will also find these servers in the centralized portal view of Azure Monitor, where you can find your Azure virtual machines and your Azure Arc enabled servers side-by-side.
If you want to learn more about Azure Arc enabled Servers, check out my overview video about the different extensions, and check out the full blog post of Auston Li on Azure.com.
I hope this provided you with a brief overview about this new Azure Monitor feature for Azure Arc enabled servers. If you have any questions, feel free to leave a comment.
Brought to you by Dr. Ware, Microsoft Office 365 Silver Partner, Charleston SC.