This article is contributed. See the original author and article here.
References and Information Resources
Microsoft 365 Public Roadmap
This link is filtered to show GCC, GCC High and DOD specific items. For more general information uncheck these boxes under "Cloud Instance".
New to filtering the roadmap for GCC specific changes? Try this: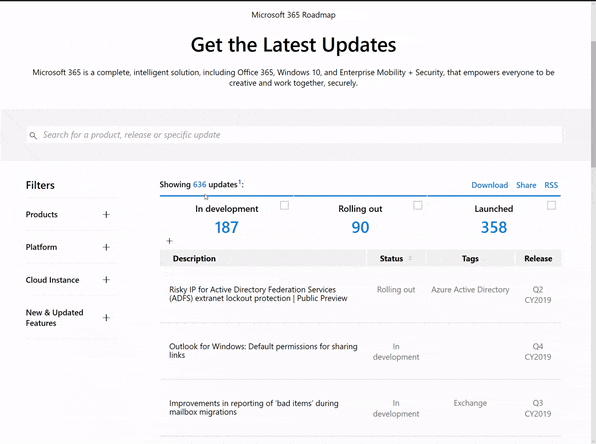 Stay on top of Office 365 changes
Here are a few ways that you can stay on top of the Office 365 updates in your organization.
Microsoft Tech Community for Public Sector
Your community for discussion surrounding the public sector, local and state governments.
Microsoft 365 for US Government Service Descriptions
Teams for Government Training Series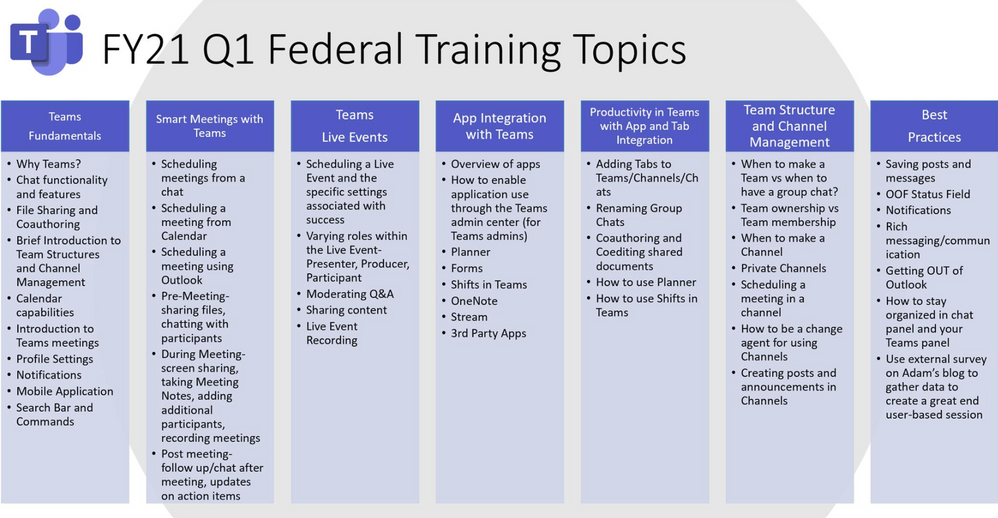 Live training accessible via Teams Live Event aka.ms/learnTeamsforGov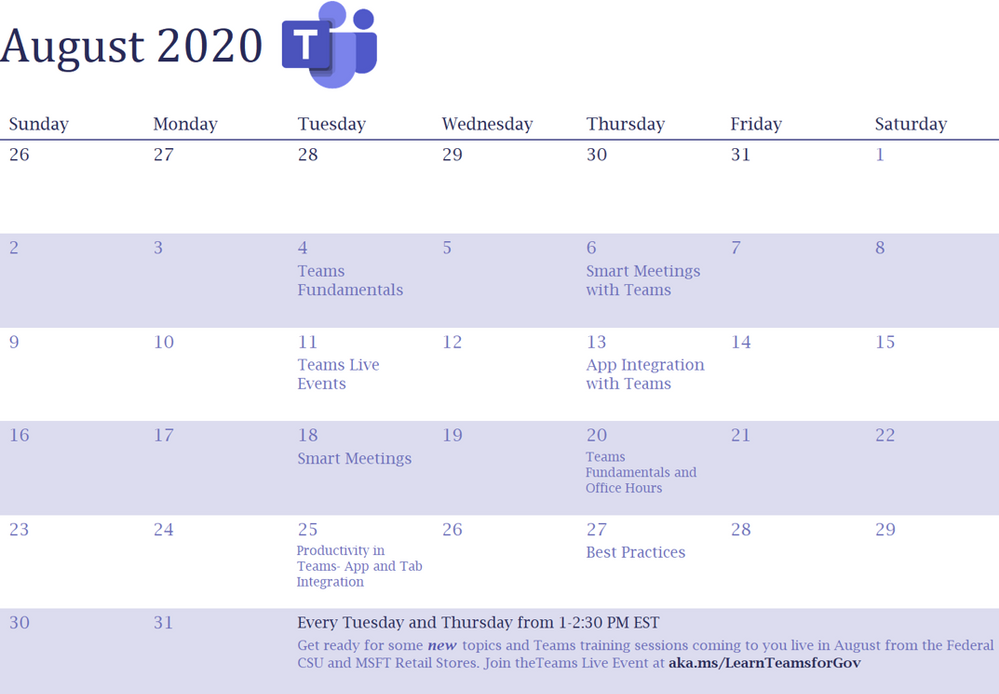 Also available: VOD options of past events
Introducing Microsoft Adoption
We want to ensure you get the most from our services to deliver your business outcomes. The Microsoft 365 adoption community and resources are here to support your journey.
PowerShell Basics: How to Delete Microsoft Teams Cache for All Users
Quickly clear Teams cache for testing and troubleshooting
Auditing and Logging: Designing SaaS service implementations to meet federal policy
Meeting federal mandates with SaaS services, a deep dive on auditing and logging.
How To Manage Federal Taxpayer Information In Microsoft Teams
Defining FTI and Consequences of Non-Compliance
Microsoft Bookings will be available on August 18th for Office 365 Government GCC
GCC customers are being notified that Microsoft Bookings will be available and released as on by default to all eligible Office 365 Government GCC customers on August 18th.
Reply-All Storm Protection releasing
This feature will temporarily block Reply-Alls under certain criteria, helping to eliminate these distractions that can disrupt business continuity.
SharePoint 2010 Workflow Retirement
SharePoint 2010 workflows will be retired starting August 2020. To mitigate the impact for customers using SharePoint 2010 workflows, we recommend migrating to Power Automate or other supported solutions.
Enable communication site experience on classic team sites
Allows SharePoint admins and site owners to enable the modern communication site experience on any classic team site that meets certain requirements including the root site.
MC210713 – SharePoint Designer features deprecation
An issue has been identified affecting SharePoint Designer functionality for creating custom Forms within SharePoint Online.
MC217890: Advanced eDiscovery Rollout Status
GCC rollout completed July 31
GCCH and DOD delayed, expected complete by mid-September
Microsoft 365 IP & URL Endpoint Updates
Roadmap Changes This Month
Brought to you by Dr. Ware, Microsoft Office 365 Silver Partner, Charleston SC.