This article is contributed. See the original author and article here.
Admins who manage multiple Microsoft 365 tenants have told us that one of their top challenges is understanding the impact of service incidents and advisories across all their managed tenants. Signing into tenants individually and navigating through Service Health to understand the issues requires additional time and ultimately, it degrades the quality of end user support by making support reactive instead of proactive.
To address this challenge, we created an experience for these admins that includes aggregated views of service health incidents and advisories across multiple tenants. This view is designed to help admins that support multiple tenants to proactively support their customers. The multi-tenant Service health combines all incidents and advisories affecting your managed tenants and allows you to monitor the health of Microsoft 365 services across your managed tenants. You can see how many and which tenants are affected by a specific incident or advisory. This helps you ascertain the impact across tenants and allows you to proactively communicate to the affected users.
The landing page in the new experience is a start your day view that provides an aggregated view of service health. It shows you the total number of incidents, the total number of advisories affecting any of the managed tenants, and the number of services with active incidents. You can also see how many of your tenants are affected by incidents and advisories.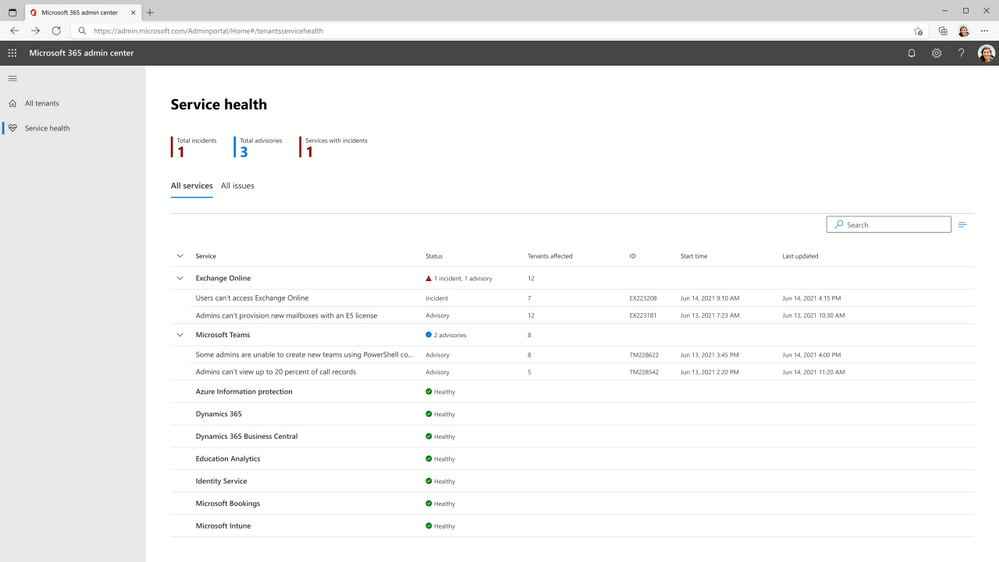 When you select an incident or advisory, a flyout provides important details about its cause and current status.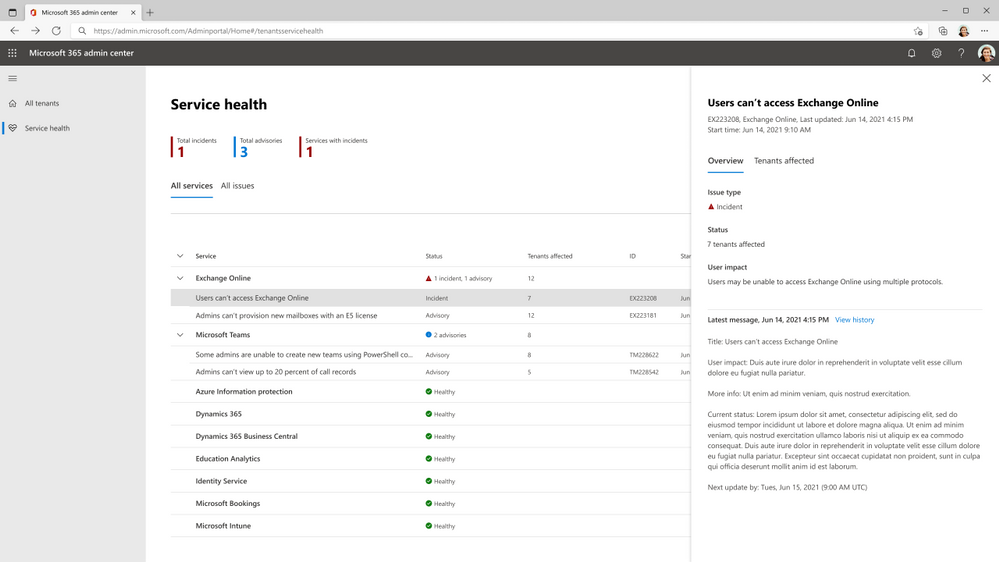 The Tenants affected tab lists the tenants that are currently affected by the selected incident. This enables you to take actions, such as informing your customers, sharing workarounds, and the like. The list of affected tenants can be exported to CSV format so that admins can share it with support teams.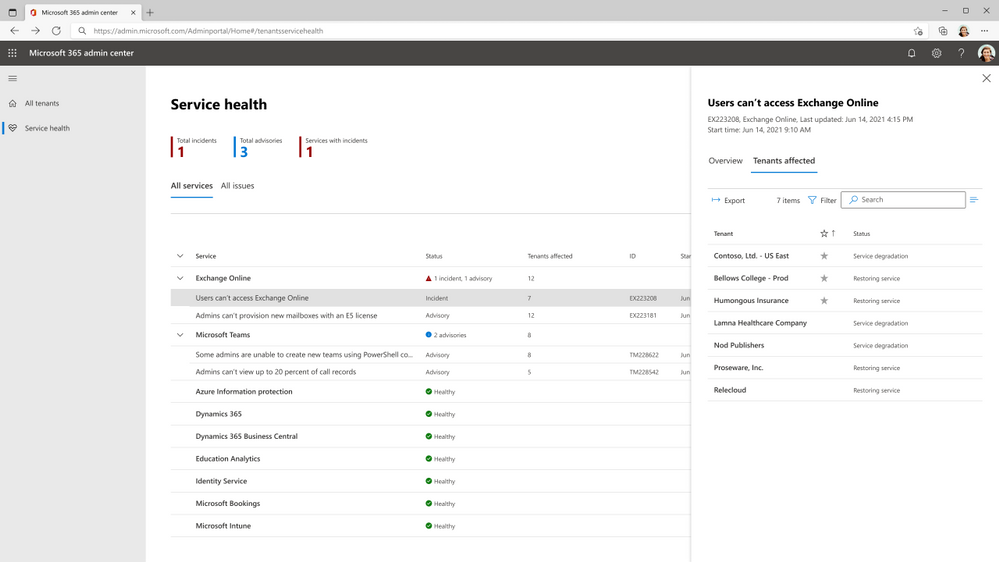 This new experience also includes filter options that can be used to view issues by issue type or by service.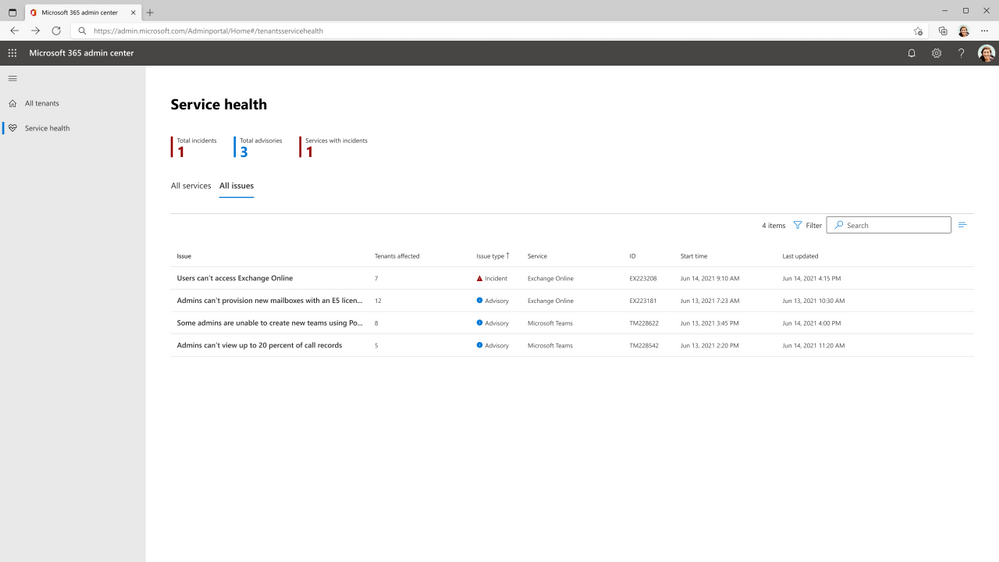 We're excited to release this feature to everyone, but initially support will be limited to partner admins with delegated administration privileges relationships for managing multiple tenants. See How to request a reseller relationship from a customer in Partner Center for information about delegated administration privileges for partners. If you're a partner admin, we'd love to hear your thoughts on this new experience. Feel free to let us know using the built-in feedback in the Microsoft 365 admin center.
–The Release and Delivery Experiences Team
Brought to you by Dr. Ware, Microsoft Office 365 Silver Partner, Charleston SC.