This article is contributed. See the original author and article here.
As I stand here typing in my very poorly insulated, frigid, dilapidated shack of a garage (affectionately dubbed my "Papaya Boathouse") in my puffy jacket, surrounded by 10 bicycles and a whitewater kayak among other things (a frequent talking point on the stream of video calls that make up my days), it's almost laughable how normal it now seems, versus how foreign this scene was a year ago. So much has changed in ways we never could have imagined; our perspectives have been thrown out of whack – which has also presented opportunities.
The year 2020 was bonkers in many ways, but it was also a huge turning point in Microsoft becoming the worldwide frontrunner in ambitious environmental efforts, as well as being just the beginning, with a lot more that needs to be done, quickly. When I look back on 2020 (and it still feels like a really long March), a few main themes emerge for me around the environmental sustainability landscape.
​​​​​​​
1. Leveling the playing field
Many Microsoft employees joined the Worldwide Sustainability Community in a search for more information, resources, and a community that could be a connection point. The WWSC doubled its membership in 2020 to nearly 4,000 people, and the number of regional chapters in our community also doubled to 26 and counting.
However, members of the WWSC outside of the central "hubs" of activity (primarily Redmond, but strong chapter locations around the world) have expressed feelings of inequity at being unable to join in person for events and initiatives. With our new virtual world format, everyone, everywhere has a level playing field, and the opportunity to participate equally in the movement. This goes for people outside of the WWSC and outside of Microsoft, as well. With all the hilarity that often ensues with video conferencing in our remote world, there's also a lot to gain from the equitable involvement opportunities now afforded to all.
2. ​​​​​​​​​​​Rebuilding right
In one of my favorite books, "No Impact Man: The Adventures of a Guilty Liberal Who Attempts to Save the Planet, and the Discoveries He Makes About Himself and Our Way of Life in the Process," a major theme is about taking away everything, to be able to bring back just what's important to us. "Eliminating the colossal waste from our lives, responsible for so much of the damage we do to our planetary habitat, does not entail depriving ourselves but just changing some no-longer-functional habits. After all, who would suggest that a world without plastic bags is to be deprived? Who could possibly argue that using plastic bags makes us happier?" This can be applied to what's happening now; starting by taking away, so we can rebuild with what matters – what's actually important without all the stuff we thought we needed – and with the corresponding reduction in resource use and degradation.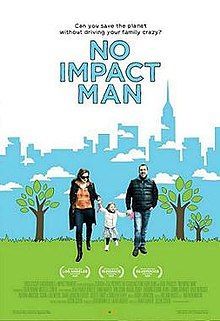 No Impact man was later made into a documentary
3. Bring on the new administration
With president-elect Joe Biden calling climate change the "number one issue facing humanity," things are looking a lot more hopeful for the United States rejoining the game for global cooperation and leadership on environmental issues. Mr. Biden's Plan for Climate Change and Environmental Justice includes making US electricity production carbon-free by 2035 and having the country achieve net-zero emissions by the middle of the century. There are already efforts of cooperation across parties to point to, that have flown under the radar. In September, Democrats and Republicans cooperated on a bill to cut the use of hydrofluorocarbons (HFCs), a family of gases commonly used as refrigerants, which includes some of the most powerful greenhouse gases known to science. The same month, the Senate passed a bill called the Bipartisan Wildlife Conservation Act intended to improve species conservation and protect vital ecosystems.
4. The plant-based revolution
The science is clear that the meat and dairy industry is the single greatest factor in deforestation, water pollution, and a top contributor to climate change, putting us into the Earth's sixth mass extinction. The conversion of land for beef production and animal feed is a leading cause of deforestation in many tropical regions, including in the Amazon. One of the US's, and much of the world's, most serious and persistent threats to clean drinking water is pollution from factory farm runoff. And there is endless evidence that the meat industry is one of the leading causes of climate change. If cattle were their own nation, they would be the world's third-largest emitter of greenhouse gases.
Project Drawdown identifies plant-rich diets as their #4 top solution to reaching the point of drawing down carbon from our atmosphere. This is to speak nothing of the ethical travesties of inflicting these traumas on billions of sentient beings, including the workers, and the consistent evidence of the health concerns, with higher risks for heart disease, cancer, diabetes, and premature death (if you have not seen the movie Gamechangers, you have to watch it next!).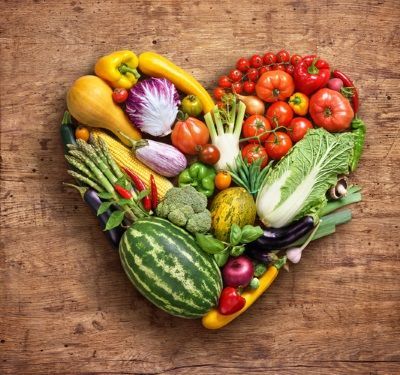 Plant-based diets have both environmental and health benefits
While getting all our nutrition from plants is, for most people, not actually challenging, it's certainly not what is convenient, cheap, accessible, and – most importantly – accepted as normal in many parts of the world, and especially in the United States. Until 2020! 2020 has seen a massive rise in plant-based products served in fast food chains, making it just as convenient to choose the planet-and moral-friendly option as the destructive one. See this massive list of chains serving the stuff! And in Singapore, cultured meat has been approved for consumers for the first time!! This is huge! So, while eating fluffy animal cadavers still abounds, this 2020 momentum has got me giddy, and I'm so excited to watch its progression.
Brought to you by Dr. Ware, Microsoft Office 365 Silver Partner, Charleston SC.