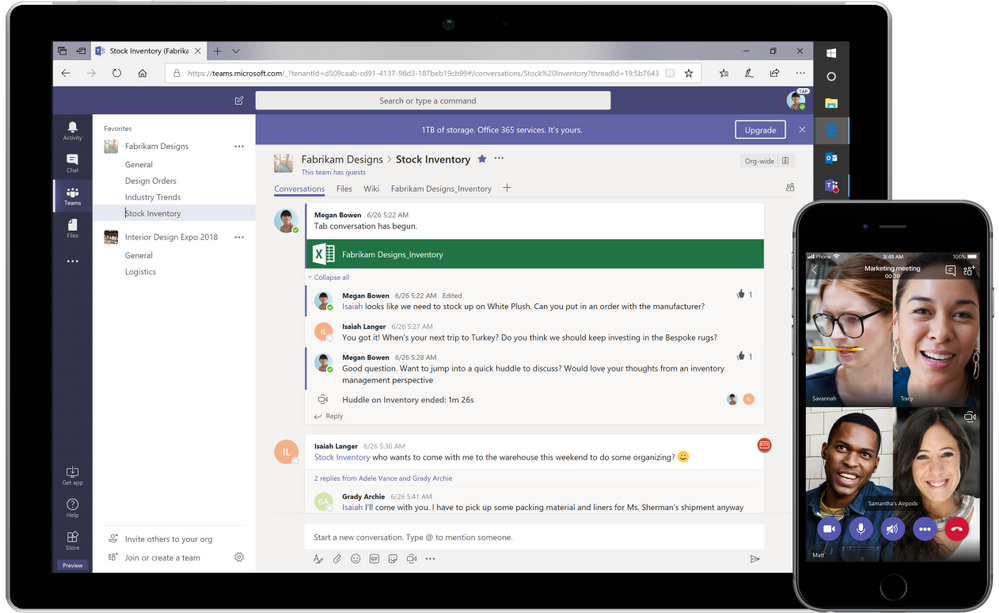 This article is contributed. See the original author and article here.
In the months since remote work became the new normal for many of us, we've all had our fair share of "virtual everything," from customer meetings to online events and virtual team gatherings. Businesses of all sizes are using Microsoft Teams to stay connected, whether as part of their Microsoft 365 plan, or the free version of Microsoft Teams, which enables you to meet, chat, and collaborate securely, all in one place, at no cost.
Here are five things about the free version of Teams that make remote work easier, including new features now available.
1. Schedule meetings with anyone
Earlier this year we delivered scheduled meetings in the free version of Teams, answering one of the most frequent feature requests. When scheduling a meeting, organizers can either copy the meeting link to send it directly to other participants or send an invite via Outlook or Google calendar. Anyone, including external participants, can join meetings in one click—no setup or account required.
Now, we are also adding the ability to view past and upcoming meetings in Teams. Soon you'll be able to view and edit all the meetings you scheduled in Teams, including their security options, right from the Meetings app on the left rail.
2. Reduce meeting fatigue with Together mode
Together mode is a new meeting experience in Teams that digitally places meeting participants in a shared background. It's great for meetings in which multiple people speak, such as brainstorms or roundtable discussion, because it makes it easier to pick up body language and non-verbal cues. Together mode is now available in the free version of Teams with a variety of scenes including auditoriums, conference rooms, and even a coffee shop.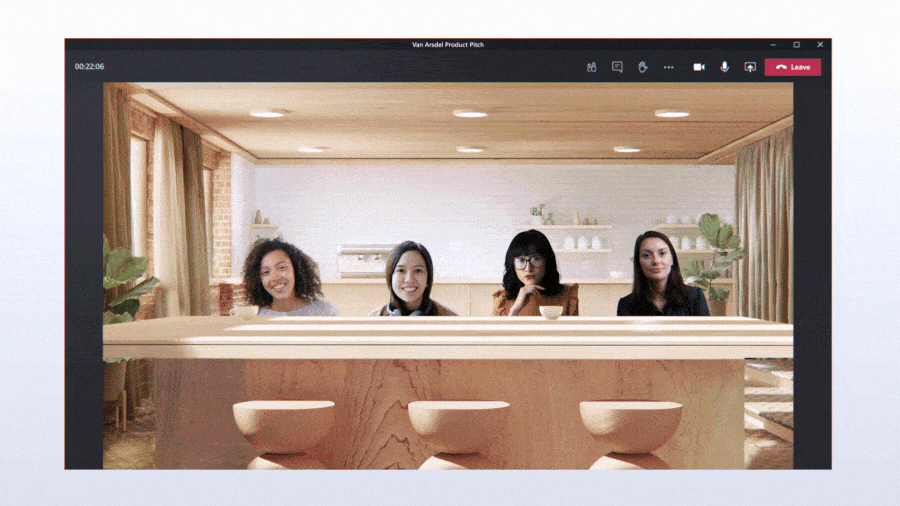 3. Work with external stakeholders using guest access
Often you need to collaborate with people outside your organization, such as clients, suppliers, and partners. You can do so directly in Teams by adding them as a guest. Guest access allows you to provide access to certain teams and chats to people outside the organization, while maintaining control over your company data.
Note: Guest access is not required to join a meeting.


4. Share files with built-in cloud storage or integrate your existing storage
The free version of Teams comes with 10 GB of team cloud storage and 2 GB of personal cloud storage per user. This allows organizations to securely store, access, and share important documents in Teams. You can even co-author Word, Excel and PowerPoint files with colleagues in real time within the Teams app.
Want to keep using your existing cloud storage service? No problem. You can easily integrate third party storage providers such as Google Drive, Dropbox and Box, enabling you to view, manage, and share those files in Teams as well.

5. Brainstorm together with Whiteboard in Teams
Whiteboard in Teams makes it easy to run brainstorming and creative thinking sessions in a remote or hybrid work environment. Each Teams meeting has a dedicated whiteboard where participants can draw, sketch, and write on a shared digital canvas. You can also quickly add sticky notes to a whiteboard, making it easy to contribute if you're not using a digital pen.