This article is contributed. See the original author and article here.
Voices of #HealthcareCloud is a new webinar series hosted by myself and Vasu Sharma. My name is Shelly Avery, I am currently a Microsoft Teams Technical Specialist for Health and Life Sciences. Vasu is a Customer Success Manager for Microsoft 365 for Health and Life Sciences. Our goal of this webinar series is to showcase how Healthcare is seeing positive business and clinical outcomes with cloud technology.
We will be bringing new and creative solutions to you at least once a month so we hope you tune in live or catch the on-demand series after the session is completed.
For our next session we are proud to present a new rounding solution that was built in collaboration with nurses which empowered them to collaborate better and in turn provide better clinical outcomes, such as:
Improve Handoffs
Round from anywhere
Know where everything is
Coordinate Care
Click here to join us Live Tuesday June 30th at 10:00 PT/ 12:00 CT/ 1:00 ET to hear from Charles Drayton who helped facilitate the build of this powerful solution.
Download calendar invites below
Presenter: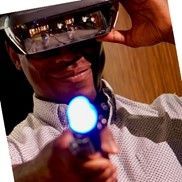 Charles Drayton, Chief Technical Architect at Microsoft
Brought to you by Dr. Ware, Microsoft Office 365 Silver Partner, Charleston SC.