This article is contributed. See the original author and article here.
Would you like to Bring top content, most recent edits and most viewed into your doors when you open you page in the morning to see what your colleagues has added?
The answer to that is done by Microsoft using its Highlighted Content web part in SharePoint Online
Let us try this solution that will make your daily job easier in finding content.
Let us add web part "Highlighted Content" by pressing the + button and selecting it as shown in the following image
Once we add it, it will look like the following image

Let us adjust it now to select where we want to get content from, press on the web part and from left you will find pen button to edit its properties click on it this will make the properties appear in the right

The following image shows the list of properties that we can modify, like we can make filter and specify the site to bring content from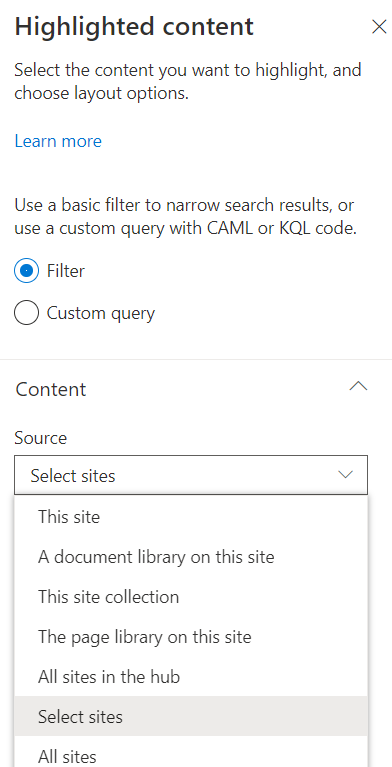 Once we save the properties we set, the web part will start retrieving data as shown in the below image

Some notes when dealing with this web part:
1- It depends on search so if you added new document/page you will need to wait till new content is indexed then it will appear in the web part.
2- If you want to add managed property to filter using it, you will need to reindex the whole site from site settings.
For More links about this topic in TechNet Wiki:
SharePoint Online Modern Team Sites
SharePoint: How to display a list of subsites on modern site page
Brought to you by Dr. Ware, Microsoft Office 365 Silver Partner, Charleston SC.