This article is contributed. See the original author and article here.
Two years ago, we shared that "It's Time to Hang Up on Phone Transports for Authentication." Today, we're adding the public preview of Authenticator Lite to the tools we are offering to help you move from text message (SMS) and voice-based authentication. Our priority is getting every user to sign in with modern strong authentication – passwordless, hardened against phishing, easy to use and adaptable to evolving attacks. 
Our top recommendation for modern strong authentication is the Authenticator, which offers the most robust security features, updated the most frequently, for free. Microsoft Authenticator app has over 100 million users worldwide who trust it as a secure and easy way to authenticate, making it the most popular way to sign in with strong authentication in Azure.  
Because modern strong authentication is so important, we're making it even more accessible by embedding it right into the Outlook client! We call this embedded experience Authenticator Lite – and we're excited to announce it is now in public preview! For users that haven't yet downloaded Authenticator, they can now complete MFA for their work or school account for free using the Outlook app on their iOS or Android devices. Users can approve authentication requests and receive TOTP codes, bringing the security of Authenticator to a convenient location while simplifying users' move off phone transports for authentication. 
During public preview, admins can choose to enable or disable this capability for a group of users or to leave the feature in a Microsoft managed state. Enabling a group for Authenticator Lite is possible from the Entra portal via the Authenticator configuration page.  It's also possible to enable the feature through MS Graph.

Authenticator Lite, as the name suggests, will extend a subset of the Authenticator's capabilities into Outlook. Each verification notification will include a number matching prompt and biometric or pin verification if enabled on the device. More information on the Authenticator Lite notification configurations can be found here. 
Once enabled for Authenticator Lite, users on the latest version of Outlook without the Authenticator app will be prompted to register Outlook as an MFA method when they launch the app on their device.  
Once users are registered, during their next authentication, users will be prompted to authenticate using a push notification in their Outlook app.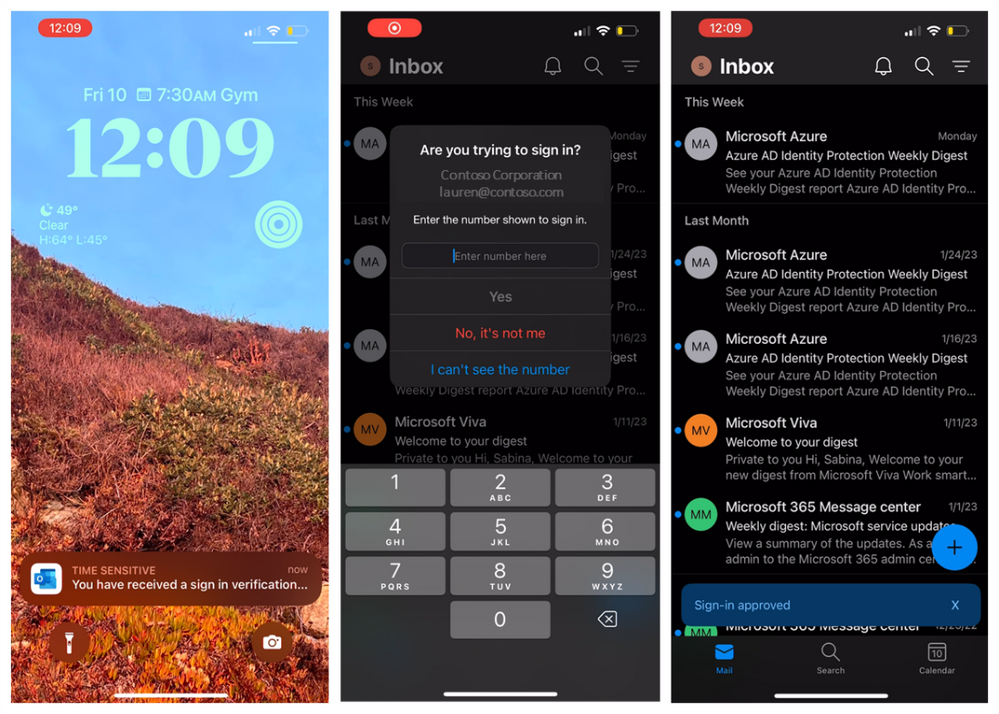 Registered users will also have access to a TOTP code found in their Outlook settings under Authenticator.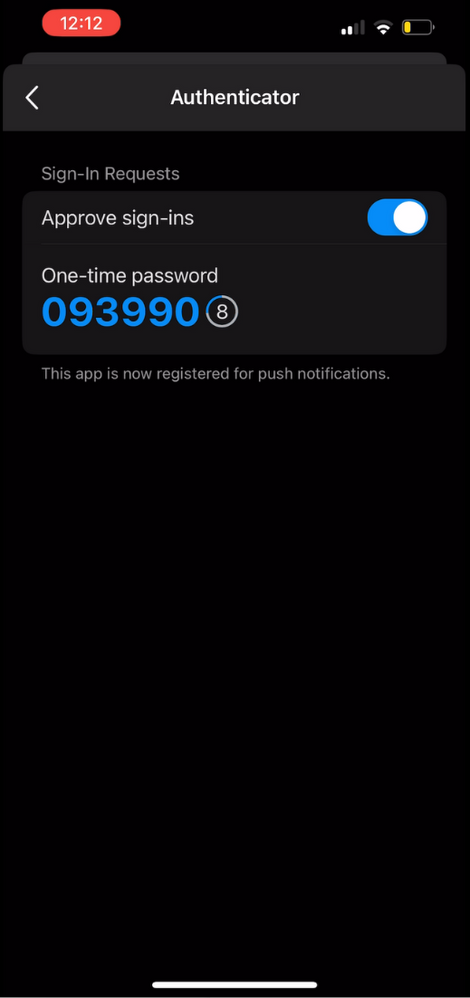 For more information on enabling this feature for your users, see here. Rollout to support this feature in Outlook is currently underway. 
This feature will roll out to tenants in the state 'Microsoft managed'. For the duration of public preview, leaving the feature set to 'Microsoft managed' will have no impact on your users and the feature will remain turned off unless you explicitly change the state to enabled. In late April 2023, we will remove preview tags and enter general availability. On May 26, 2023, if the feature is left set to 'Microsoft managed,' your tenant will be enabled for Authenticator Lite by Microsoft. If you do not wish for this feature to be enabled on May 26, set the state to 'disabled' or assign users to include and exclude groups prior to May 26.  
We hope you and your users enjoy this new feature, and, as always, please let us know of any questions or feedback by leaving comments down below or reaching out to us at aka.ms/AzureADFeedback. 
 
Regards, 
Alex Weinert
VP Director of Identity Security, Microsoft   
Microsoft Identity Division 
Learn more about Microsoft identity:  
Brought to you by Dr. Ware, Microsoft Office 365 Silver Partner, Charleston SC.