Description
Office 365 ProPlus includes:
Familiar Office tools
Capture your ideas however you work best—using a keyboard, pen, or a touchscreen.
Easily format information in Excel with tools that recognize your pattern and autocomplete data.
Easily incorporate content from PDFs to create your own great-looking Word documents.
Design customized marketing materials that fit your brand and customers.
Skype for Business client available for PC and Mac; Skype for Business service not included.
Office suite
Includes the latest Office apps for your PC and Mac.
Always have the latest versions of:
Office applications included: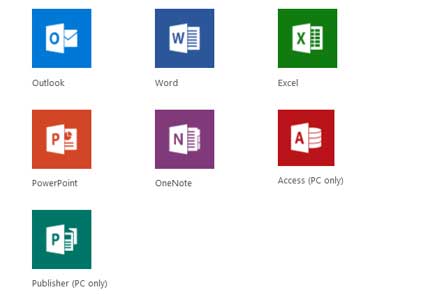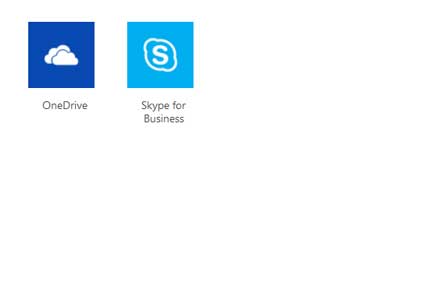 [qode_specification_list title_tag="h5″ list_items="%5B%7B%22label%22%3A%22Office%20on%20PCs%2C%20tablets%2C%20and%20phones%22%2C%22value%22%3A%22Enjoy%20a%20fully%20installed%20Office%20experience%20across%20PCs%2C%20Macs%2C%20Windows%20tablets%2C%20iPad%C2%AE%20and%20Android%E2%84%A2%20tablets%2C%20and%20most%20mobile%20devices.%20Each%20user%20can%20install%20Office%20on%205%20PCs%20or%20Macs%2C%205%20tablets%20(Windows%2C%20iPad%2C%20and%20Android)%2C%20and%205%20phones.%22%7D%5D" title="Mobile compatibility"][qode_specification_list title_tag="h5″ list_items="%5B%7B%22label%22%3A%22File%20storage%20and%20sharing%22%2C%22value%22%3A%22Get%20unlimited%20OneDrive%20storage%20that%20can%20be%20accessed%20from%20anywhere%2C%20on%20any%20device.%20Easily%20share%20documents%20with%20others%20inside%20and%20outside%20your%20organization%20and%20control%20who%20can%20see%20and%20edit%20each%20file.%20%22%7D%2C%7B%22label%22%3A%22Office%20Online%22%2C%22value%22%3A%22Create%20and%20edit%20Word%2C%20OneNote%2C%20PowerPoint%2C%20and%20Excel%20documents%20from%20a%20browser.%20%22%7D%2C%7B%22label%22%3A%22Professional%20digital%20storytelling%22%2C%22value%22%3A%22With%20Sway%2C%20a%20new%20Office%20365%20app%2C%20you%20can%20easily%20create%20engaging%2C%20interactive%20web-based%20reports%2C%20presentations%2C%20newsletters%2C%20trainings%20and%20more%E2%80%94right%20from%20your%20phone%2C%20tablet%2C%20or%20browser.%20Sways%20are%20easy%20to%20share%20and%20look%20great%20on%20any%20screen.%20%22%7D%2C%7B%22label%22%3A%22Self-service%20Business%20Intelligence%20in%20Excel%22%2C%22value%22%3A%22Do%20more%20with%20the%20tool%20you%20already%20know%3A%20Excel.%20Discover%20and%20connect%20to%20data%20with%20Power%20Query%2C%20model%20and%20analyze%20this%20data%20with%20Power%20Pivot%2C%20and%20visualize%20insights%20in%20interactive%20reports%20and%20maps%20with%20Power%20View%20and%20Power%20Map.%22%7D%5D" title="Plus these online services:"][qode_specification_list title_tag="h5″ list_items="%5B%7B%22label%22%3A%22Reliability%22%2C%22value%22%3A%22Get%20peace%20of%20mind%20knowing%20your%20services%20are%20available%20with%20a%20guaranteed%2099.9%25%20uptime%2C%20financially%20backed%20service%20level%20agreement%20(SLA).%22%7D%2C%7B%22label%22%3A%22Security%22%2C%22value%22%3A%22Cutting-edge%20security%20practices%20with%20five%20layers%20of%20security%20and%20proactive%20monitoring%20help%20keep%20customer%20data%20safe.%22%7D%2C%7B%22label%22%3A%22Privacy%22%2C%22value%22%3A%22Your%20data%20is%20yours.%20We%20safeguard%20it%20and%20protect%20your%20privacy.%22%7D%2C%7B%22label%22%3A%22Administration%22%2C%22value%22%3A%22The%20admin%20portal%20provides%20IT%20detailed%20configuration%20options%20for%20your%20services%2C%20either%20from%20an%20online%20portal%20or%20through%20automated%20management%20with%20PowerShell%20commands.%20You%20can%20use%20the%20Admin%20app%20to%20manage%20your%20services%20on%20the%20go.%22%7D%2C%7B%22label%22%3A%22Up%20to%20date%22%2C%22value%22%3A%22No%20need%20to%20pay%20for%20version%20upgrades%3B%20updates%20are%20included%20in%20your%20subscription.%20New%20features%20are%20rolled%20out%20to%20Office%20365%20customers%20in%20an%20IT-configurable%20experience.%22%7D%2C%7B%22label%22%3A%22Active%20Directory%20integration%22%2C%22value%22%3A%22Manage%20user%20credentials%20and%20permissions.%20Single%20sign-on%20and%20synchronization%20with%20Active%20Directory.%22%7D%2C%7B%22label%22%3A%22Support%22%2C%22value%22%3A%2224%2F7%20phone%20support%20for%20all%20IT%20issues.%20For%20less%20urgent%20issues%2C%20you%20can%20make%20service%20requests%20directly%20through%20the%20admin%20portal.%22%7D%5D" title="All Office 365 for business plans include:"][qode_specification_list title_tag="h5″ list_items="%5B%7B%22label%22%3A%22Microsoft%20FastTrack%20for%20Office%20365%22%2C%22value%22%3A%22Microsoft%20FastTrack%20for%20Office%20365%20is%20our%20customer%20success%20service%20designed%20to%20help%20you%20move%20to%20Office%20365%20smoothly%20and%20with%20confidence%2C%20and%20realize%20business%20value%20faster.%20%20Discover%20what's%20possible%2C%20plan%20for%20successful%20rollouts%2C%20and%20enable%20new%20users%20and%20capabilities%20at%20your%20own%20pace.%20Access%20best%20practices%2C%20tools%2C%20resources%2C%20and%20experts%20committed%20to%20make%20your%20experience%20with%20Office%20365%20a%20success.%20%20FastTrack%20resources%20and%20services%20are%20included%20with%20Office%20365%20Enterprise%20E5%20for%20customers%20with%20at%20least%2050%20seats.%20%22%7D%5D" title="Office 365 customer success service:"]