This article is contributed. See the original author and article here.
Hello MTC-ers and welcome to the first Weekly Roundup of summer! Hope everyone is staying cool, at least in the Northern hemisphere anyways.
MTC Moments of the Week
This week we had an AMA with the Windows 365 team, featuring @Tristan Scott , @Scott Manchester , @Christiaan_Brinkhoff , and @Philip_Gerity and moderated by @Heather Poulsen One good question came from @Todd Godchaux around the game plan to make migrating GPOs to CSPs easier.
We also had a new blog post from @Martin Nothnagel about new capabilities for Servicing profiles that customers have been asking for. Make sure to check it out!
This week, we had a good question from @abo999 around Microsoft Project and how to display start/finish times in two different time zones, and @John-project came to the rescue with the right formula.
Unanswered Questions – Can you help them out?
@JuanRojas01 is having trouble getting users' changed PC password to sync to Outlook. Has anyone run into this before?
Meanwhile @Anthony-123 wants to know if there is a way to change SharePoint's… ahem… inconvenient way of displaying numerical file names: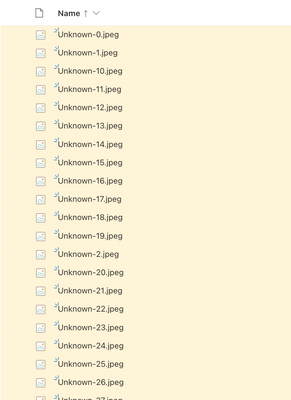 Next Week
June 22 – AMA: Microsoft Defender for Identity
Brought to you by Dr. Ware, Microsoft Office 365 Silver Partner, Charleston SC.