This article is contributed. See the original author and article here.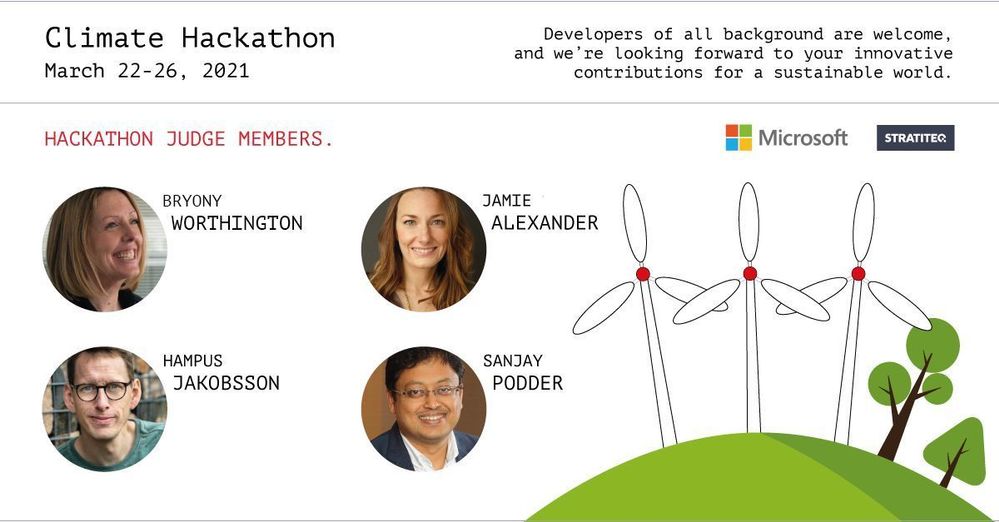 Meet the judges behind Hack the Climate for a sustainable world! The organizing team has pulled together an incredible lineup of experienced professionals to support the hackathon, March 22-26, 2021. Get to know them by reading their profiles and responses to two key questions we all may want to ask ourselves:


In which ways do you see technology tackling climate challenges?


What kind of solutions do you hope to see in the hackathon?


Jamie Alexander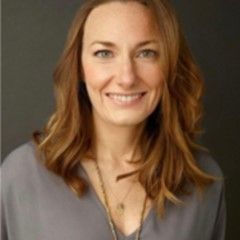 Jamie Alexander is the founding director of Project Drawdown's Drawdown Labs – a consortium of private sector partners working to go beyond 'net zero' to scale climate solutions in the world, within and outside their own operations. Jamie joined the Project Drawdown team from Ceres, where she led corporate engagement, working with companies to set ambitious emission reduction targets, and leveraging their influence in support of strong climate and clean energy policies.
Please see Jamie's recent article on corporate climate leadership in Fast Company and a new video series on climate solutions that Project Drawdown launched just this week!


Jamie responded to our two questions about her motivations.
In which ways do you see technology tackling climate challenges?
Technology is essential in helping to improve and scale the climate solutions that we already have in hand. Technology can help address food waste by tracking excess food and redistributing surplus. It can help reduce building heating and cooling costs through automation. And mapping, satellites, and open source data can help monitor and address deforestation. And many, many more. We already have most of the technologies and practices we need to address climate change, but with improved technologies they can be scaled much faster and more effectively.
What kind of solutions do you hope to see in the hackathon?
I hope to see solutions in the food, agriculture, and land use sector since it's the sector of solutions that can have the biggest impact on reducing heat-trapping gases in the atmosphere. But we need them all!
Hampus Jakobsson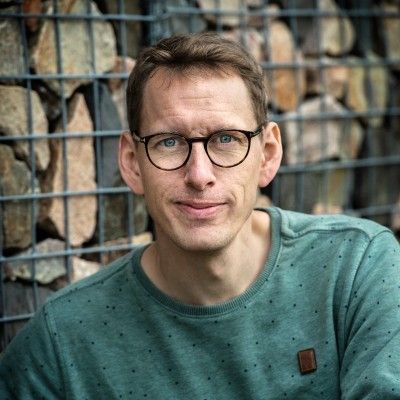 Hampus Jakobsson is a climate venture capitalist. Prior to being an investor, he built and scaled software startups. He started out as a computer scientist and is an avid reader and blogger.
Hampus will bring his years of experience as a climate researcher to his role as a judge for Hack the Climate. He currently lends his expertise as General Partner at Pale Blue Dot, a European Climate Tech Venture Capitalist investing in pre-seed and seed stage startups focused on building scalable companies that help to reduce or reverse climate change and prepare for a new world.
We asked Hampus a few questions to better understand his motivations.
In which ways do you see technology tackling climate challenges?


I think technology has previously been seen as a negative contributor or even the cause of the climate crisis, which I think is very incorrect. Extreme consumption (and therefore production) without factoring in costs and inefficient methods are the causes of the crisis. Technology is an amazing way of metering and gathering information to be able to understand the production, consumption, and even the crisis itself – and then on top of that technology can make processes a thousandfold more efficient. If we can move food production to use less land and reduce processing pollution, if we can produce, transport, and store energy without fossil fuel, and if we can plan and construct cities in a minimal impact way, we can remove most of the causes of the climate crisis.


What kind of solutions do you hope to see in the Hack the Climate hackathon?


Data gathering of the causes – How can we understand the world's flows of production and consumption? Replicating the Electricity Map technology for more climate impact sources.


Overview of the research – Can we get a comprehensive view of all the climate research and events out there so science can work better together? Like a GitHub for climate research.


Coordination of protests and movements – How can different climate movements coordinate, plan, and discuss issues? Such as from End Coal to Telegram, and local as well as global.


Impact of savings – Is there a way to figure out how your mortgage, pension savings, and other financial products impact the planet?


Sanjay Podder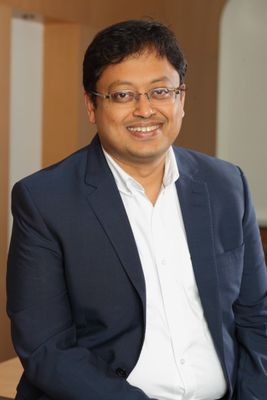 Sanjay is the Global lead for Technology Sustainability Innovation at Accenture and drives thought leadership and innovation in this area. He is also responsible for establishing and managing our ecosystem strategy for Sustainability, for developing our Technology Capabilities offerings and capabilities, and for embedding sustainability best practices in technology delivery.
As an innovator, Sanjay has been very passionate about bringing digital technologies to develop innovative solutions to achieve sustainable development goals, and decarbonizing digital technologies is his current area of innovation. He has over 25 patents in Software Engineering including AI. Sanjay believes big challenges such as Climate Change and building Trust in communities needs the collaboration of diverse stakeholders and he has worked extensively with non-profit organizations, academia, big business, start-ups and government to address issues such as biodiversity protection, financial inclusion, disability inclusion, gender equality, education, preventive healthcare and others. He also believes that now, more than ever, organizations need to prioritize sustainability to continue to be successful and profitable.
Sanjay was recognized as an Eisenhower Fellow in 2017 for his leadership in building a just and peaceful world using technology. He is also a passionate wildlife photographer and nature enthusiast with several of his pictures in Lonely Planet. Sanjay is a computer engineer and an MBA graduate and alumnus of Mumbai University and Wharton School of the University of Pennsylvania. Sanjay Podder | LinkedIn
Sanjay provided in-depth responses to our questions about his motivations for working in the tech sustainability space.
In which ways do you see technology tackling climate challenges?
Technology has a key role to play in achieving sustainability goals and addressing the climate challenges that we are facing today. One of the most widespread and impactful areas is migrating to cloud. Cloud is a fast-growing trend for businesses and is fundamental to digital transformation. A green approach to cloud migration can also be a key step for businesses in reducing their energy requirements and carbon emissions. So how can 'Green Cloud' help to reduce carbon emissions?


Public cloud spending rose by 17% between 2019-2020.1 And by some analysts' estimates, 11.4% of US IT spend is on cloud. China is at 2.7% but catching up rapidly.(1)


This double-digit growth comes with a cost, however. Global data-center electricity consumption is huge. It's the same as Spain's total annual consumption. The carbon implications are clear.(2,3)


With a green approach, however, our analysis suggests migrations to public cloud could reduce global carbon (CO2) emissions by 59 million tons a year. That's a 5.9% reduction in total emissions from IT – the same as taking 22 million cars off the road.


This level of reduction in CO2 emissions would go a long way toward meeting climate change commitments, particularly for data-intensive businesses.


Technology has a much wider role to play beyond cloud too. It can help to extract carbon from the atmosphere and underpin energy transition to renewable energy sources like solar, wind, hydrogen, and nuclear – a key focus area for reducing GHG emissions.
Another area where technology can play a key role is reducing emissions in heavy industrial companies.


Accenture analysis reveals European industrial firms are investing in new areas. Chemical companies are spending heavily on 3D printing, biofuels, hydrogen, and battery technology; energy companies are more focused on platform ecosystems, cloud technologies, and renewable energy; and mining, metals, and building materials companies are concentrating larger investments in energy distribution and chemicals, such as hydrogen.


Agriculture is another area that configured significantly to reduce GHG emissions such as methane. The use of AI, IoT, and other technologies can also significantly reduce the use of fertilizers and feeds leading to a further lowering of GHG emissions.


A recent Accenture study shows Vehicular transmission could be reduced by 75% using circular economy concepts. Circular cars initiatives will use technology to:


Achieve net-zero carbon emissions across the whole vehicle lifecycle (e.g., low-carbon materials and assembly, integration with energy grid.).


Enable resource recovery and close material loops (e.g., end-of-life disassembly and reverse logistics, electric vehicle battery recycling).


Increase the lifetime of the vehicle and its components (e.g., subscription-based ownership, re-use, and remanufacturing at scale).


Ensure efficient vehicle use over time and occupancy (e.g., vehicle/mobility on demand).


What kind of solutions do you hope to see in the hackathon?
I am looking forward to Technology innovations in carbon capture. And carbon reduction in different industrial sectors from digital and data centers, heavy industries, agriculture, transportation, and others.
(1)Seeking Alpha, "China's burgeoning cloud computing market is a tremendous opportunity", May 12, 2020
(2)Eric Masanet, Arman Shehabi, Nuoa Lei, Sarah Smith, Jonathan Koomey, "Recalibrating global data center energy-use estimates", Science Vol: 367, Issue 6481, February 28, 2020
(3)IEA, Data and Statistics, "CO2 emissions from electricity generation factors, Spain 2000-2017", accessed July 2020
Bryony Worthington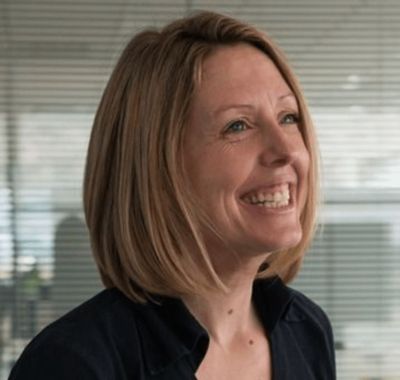 Baroness Bryony Worthington is a Crossbench member of the House of Lords, having spent a career working on conservation, energy, and climate change issues. She is the founder of Ember, is a key architect of the UK's Climate Change Act.
Prior to her appointment as a Peer in 2011, Baroness Worthington worked at Friends of the Earth on their 'Big Ask' campaign, which successfully lobbied for the introduction of new climate change laws. She also worked for Scottish and Southern Energy advising on sustainability. While there she was seconded to Government to work on climate communications and the design of the 2008 Climate Change Act. In 2008, she launched Sandbag, a data-focused NGO that morphed into Ember, which is an independent climate and energy think tank focused on accelerating the global electricity transition from coal to clean.
During the coalition years of 2011 and 2015, Baroness Worthington served as Shadow Spokesperson for Energy and Climate Change and led on two Energy Bills for the Shadow Ministerial Team.
From 2016 to 2019 she was the Executive Director of Environmental Defense Fund Europe. Her current roles include co-chairing the cross-party caucus Peers for the Planet and devising grant-making strategies for the Quadrature Climate Foundation where she works as Co-Director with Cressida Pollock.
We asked Baroness Worthington a few questions to better understand her motivations for being a judge for Hack the Climate.
In which ways do you see technology tackling climate challenges?
Information technology has a huge role to play in tackling climate change, which we view in three main ways:


Use of big data, Machine Learning, and other technological approaches to optimize systems, such as country or city transport systems, grid operations or factory processes


Observing and predicting what is happening to the planet and why


The one that is often neglected – the new marketing and communication tools that are enabled through social media platforms and other digital communications tools that can help build movements and nudge people's behaviors and beliefs.


Ultimately, to respond with the necessary urgency requires a combination of political interventions and real-world actions to replace the activities that pollute with clean alternatives. The effective use of Artificial Intelligence/Machine Learning and Information & Communications Technology can help speed that process.
What kind of solutions do you hope to see in the hackathon?
I'm interested in anything that can drive a real-world outcome. The challenge is to find sensitive intervention points where action can have an outsize effect. We need to focus on ideas that can scale. A good lever is needed, meaning a robust tool that applies force in a unique way. This could mean new ways of scanning, interpreting, and presenting the vast amount of information we now have at our fingertips to highlight problems and solutions or ways to aggregate concerns or ideas and direct them towards decision-makers at the right time to influence their decisions. Ideas that help people see that there are multiple benefits to tackling the fossil fuel and big agriculture economy that are causing the problem are also very interesting as they can drive change at a personal level and create political pressure if well executed. Ideas that help connect money to real-world projects are also good, but they must be able to scale, for example, a reinvented Kiva for climate.


Join us for Hack the Climate!
Brought to you by Dr. Ware, Microsoft Office 365 Silver Partner, Charleston SC.