This article is contributed. See the original author and article here.
Welcome to our new series highlighting Microsoft Learn Student Ambassadors who achieved the Gold milestone and have recently graduated from university. Each blog will feature a different student and highlight their accomplishments, their experience with the Student Ambassador program, and what they're up to now.
Today, we'd like to introduce Manbir Singh who graduated last fall from Bharati Vidhyapeeth's College of Engineering in New Delhi and recently joined Packt, a learning platform for professional developers. As a developer advocate, he manages a global community of more than 3000 influential developers, authors, and technical reviewers and works alongside the Packt product team to provide educational content to aspiring developers.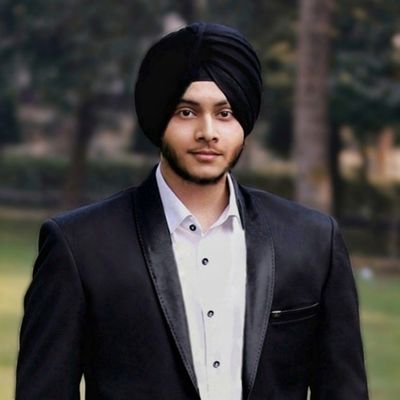 Responses have been edited for clarity and length. 
Q: Hi Manbir. Thanks for taking the time to meet with us. When you joined the Microsoft Learn Student Ambassador program, did you have specific goals you wanted to reach, and did you achieve them? How has the program helped to prepare you for the next chapter in your life?
A: The only goal for me when I joined the program was to keep learning and helping people around me in any capacity possible and to fill the gaps that might exist in a community be it based on any tech stack or in general. The program didn't just help me achieve my goal; it also helped me figure out the path that I wanted to walk ahead in my life. I've always been passionate about technology and communities as a whole, and thanks to Microsoft for igniting the passion for developer relations in me. It helped me improve my tech skills as well as soft skills.

I've learned the value of being more empathetic and inclusive while being a part of a community and the value of collaboration. It connected me with growth–oriented peers—not just from India but across the globe, and it surely instilled a long-term passion for people and technology within me. Even though I've been into communities for more than four years now, I have never experienced such a vibrant and welcoming environment that I experienced being a Microsoft Student Ambassador. It made me realize that even if even when we're not traveling, even when we are locale–restricted, we can create an impact globally if only we have the right mindset and a pinch of willingness.
Q: What was the transition like for you going from school into your career?
A: Stepping into developer relations straight from being a student was definitely unconventional because companies really don't prefer to offer DevRel roles to students, someone who is just graduating from college. So that was really tough for me, but it's everything that I used to do as a student.
Q: What is the biggest lesson that you've learned as you've started your career and entered into this field that you're so passionate about?
A: One thing that I've learned is learning never stops. As we progress in our journey in our careers, into life as a whole, we get to learn something new at every point of our life, be it from people, from academics or resources. Learning never stops, and it's always important to stay curious and keep progressing in life.
Q: In the Student Ambassador program, what was the one accomplishment that you're the proudest of and why?
A: I have conducted and participated in various workshops, technical talks, and hackathons such as Azure sessions, HackCBS held by Major League Hacking in partnership with Microsoft in Delhi, the Microsoft Student Ambassador Summit where I hosted a GitHub booth as well, and workshops on Open Source where there were over a hundred participants. I've impacted thousands of students in a short span of less than a year, I got selected for the Asia Summit among 10 students from India, and I presented a session at Microsoft Ignite last year with Arkodyuti Saha, Program Manager on the Microsoft Developer Relations team.
Q: What advice would you give to new Student Ambassadors?
A: I don't have 1, but 5 pieces of advice actually.



F

irst of all, being a student, the most important thing to do is to explore as many opportunities as you can

,

meet and learn from as many people as possible

. T

hat expand

s

your horizon

s

and helps

you

better understand

in

which direction you should head towards.




Second, focus on quality over quantity. One quality project over

ten

in

complete projects

, o

ne product

ive

hackathon over

ten

events that you just join to hang out at

,

one hour of dedicated learning over

ten

hours of sitting in front of the screen waiting for miracles to happen.




Third

,

collaborate with people. We learn the best while we're working together

. N

o matter if you are helping people or seeking help from them, there's a win

–

win situation in both cases.




Fourth

,

don't just follow the trends, but

be

a trend. T

hink out of the box. That's when you are the most creative

, t

hat's when your originality comes out and makes you stand out.




Fifth

,

give up on the fear of making mistakes

. Y

ou are not learning enough if you keep living with the fear of failure because those setbacks are really what define you and would help you grow.



Q: If you were to describe the program to a student who is interested in joining, what would you say to them?
A: If you're passionate about technology learning and contributing towards the growth of your peers, then the Microsoft Learn Student Ambassador program is where you can shine. Come join us and be a part of our vibrant community where we learn and thrive–together!
At the close of the interview, we asked Manbir for his motto in life; what drives him. He stated that "Technology is just a medium. What I love is to be a part of people's journey towards success and to help them in any and every possible way that I can in any capacity. Impact is what I truly seek in life."
Good luck to you, Manbir, in all your future endeavors!
Brought to you by Dr. Ware, Microsoft Office 365 Silver Partner, Charleston SC.