This article is contributed. See the original author and article here.
This article was written by Microsoft Ignite 2020 Humans of IT student advisor Kiana Alikahedemi, a Computer Science PhD candidate at the University of Florida. Kiana was previously a Humans of IT student ambassador herself at Microsoft Ignite 2019 and is returning this year as a mentor to the incoming batch of new student ambassadors from five HBCUs. Kiana shares about her experience as a student ambassador, and excitement about this year's Microsoft Ignite Humans of IT track. This is the third article in a series featuring this year's Humans of IT student ambassadors and advisors.
Although I have been living and studying in the US for many years now, my childhood was spent growing up in the Middle East where there is a dire lack of diversity in the engineering workforce. Many women in my community do not earn degrees, falling victim to the belief that they can't. I vividly remember how from a young age, I decided not to let this be my story. I was always interested in problem-solving and science concepts in school. My passion led me to choose Computer Science as a major. During my undergrad days, I consciously looked for mentors who were similarly passionate about tech and had experience in helping others build their careers. It didn't stop at my bachelor's degree. Shortly after, I was admitted into graduate school, which brought me closer to my dream job in the tech industry and academia.
A lack of diversity continues to be a prevalent issue in most regions – I, too, experienced a lot of bias and discrimination firsthand while in graduate school. Last year, m
y friend heard about the Humans of IT Student Ambassador program and nominated me as she knew my passion for diversity and equity. I decided to take the challenge and join the other students to promote inclusion in tech and adopt a "human-first" approach when it comes to technology. That's how I first got involved with the Microsoft Humans of IT Community, which turned out as a valuable experience for me to connect with diverse and wonderful people in tech from all around the world, and celebrate our common humanity.
This is the team that helped me to shape one of the best experience I've ever had in tech:
During Microsoft Ignite, I participated in insightful and amazing talks. I had the pleasure to meet truly amazing and inspiring people such as Haben Girma, a Disability Rights Lawyer, Author, and Speaker, who I've always praised for her courage and persistence. I even got to talk to her in person during the conference, and received a signed copy of her book. It was truly the highlight of my entire week!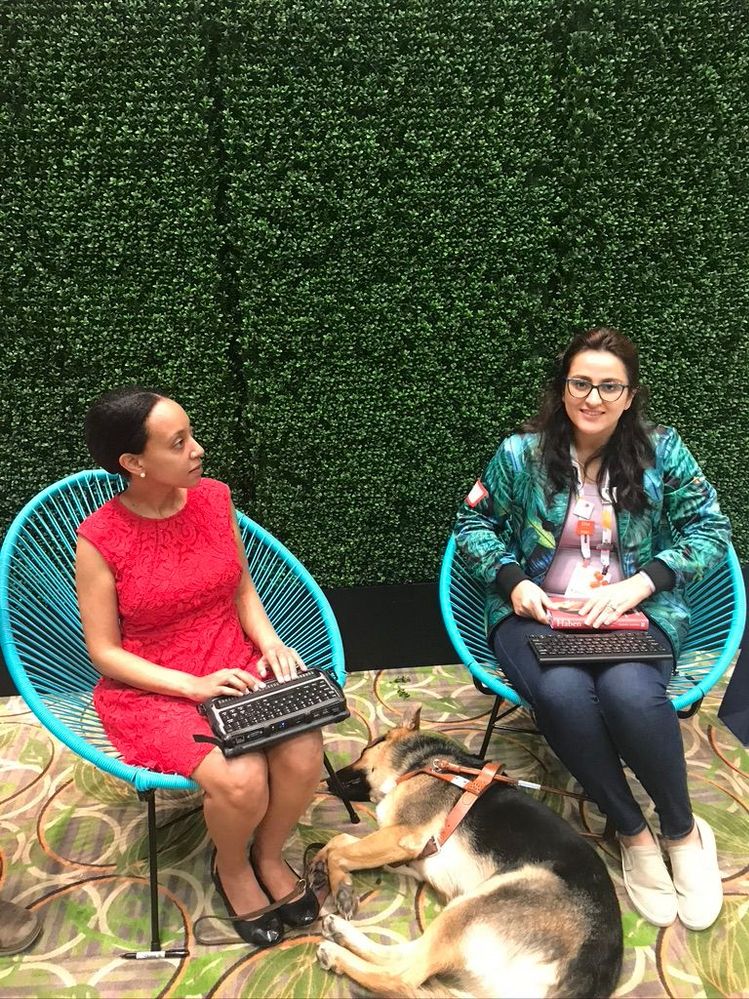 It was incredible to meet a diverse set of people who, like me, had experienced the similar discrimination or bias in school, at work, or within their communities and simply wanted to belong in tech. Furthermore, it was also rewarding to meet people like Microsoft's Bryce Johnson who mindfully considers diversity, accessibility and user needs in every stage of their work (If you don't know him, just search his name you will be amazed. Hint: one of the biggest technologies he helped developed – the Xbox adaptive controller – is in the next picture!).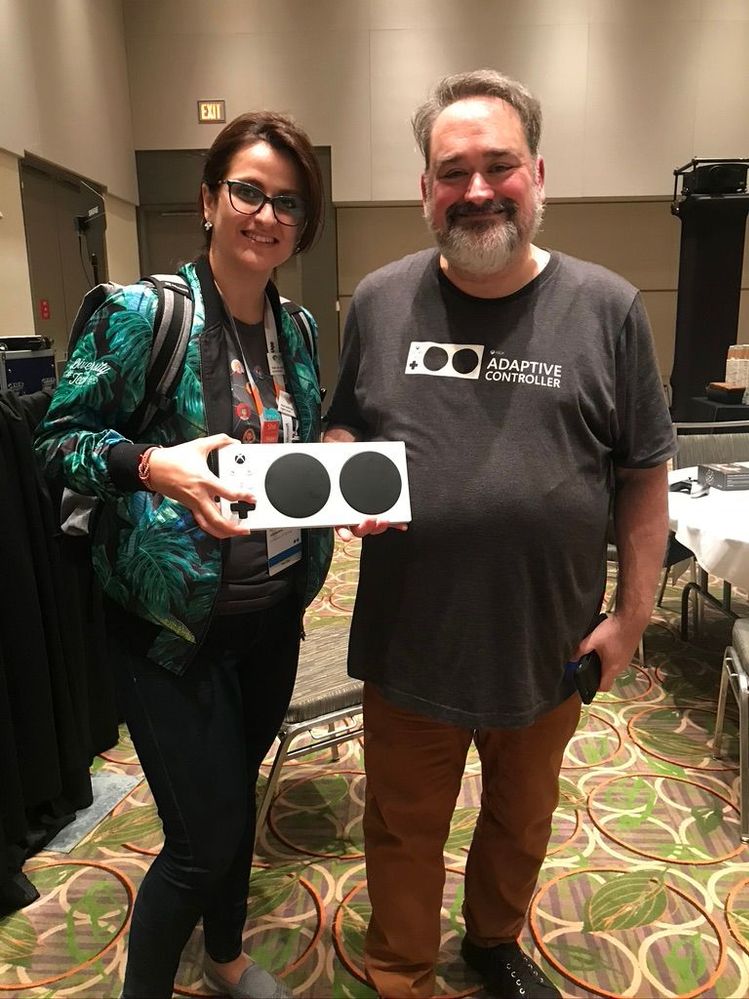 The Microsoft Humans of IT community
has taught me to be resilient and confident.
All of the conversations and encounters made me feel like I was a part of a broader community with the vision to solve diversity issues and help empower all humans out there through technology.
As a community, we will pave the way for others to realize that they are incredible humans who have earned their seat at the table and have valuable skills to offer
. We pledge to use our technical skills for good, and to help solve challenging world issues.
I
took away all the inspirations from Microsoft Ignite 2019 with me and applied in every single decision or experience I had since
. Naturally, w
hen I heard that it was time for Microsoft Ignite 2020 (coming up in just 22 days!), I immediately put my hand up to be a student ambassador again
. Not only did the Humans of IT Community welcome me back as a student ambassador, I even got the chance to become a student advisor to this year's inspiring batch of students from Historically Black Colleges and Universities (HBCUs) to help mentor the next generation of technologists!
Amidst a global pandemic, this is an amazing opportunity to
show up, be present and demonstrate how we can better understand the importance of community.
I cannot wait to share lessons, challenges, and obstacles I encountered in these hard times with my Microsoft Ignite community
. Together, we will overcome challenges and become #StrongerTogether.
Brought to you by Dr. Ware, Microsoft Office 365 Silver Partner, Charleston SC.