This article is contributed. See the original author and article here.
With so many ways to communicate and collaborate within Microsoft 365, how does the concept of an Intranet, or central portal, fit into the Healthcare landscape?
In this session on Wednesday June 24th at 12 noon EST, Microsoft Partner Withum's experts discussed three successful use cases for the evolving Intranet to satisfy today's centralized communications process for Healthcare systems with 30,000 employees. The good news, the Intranet is not the same as it was, but they showed that you can manage content and processes centrally, and have individuals access the information where they work every day.
The three use cases were:
Intranet Everywhere – Web pages and within Microsoft Teams
Centralizing Corporate Communications with News
Automating Processes with Bots – Finding and Requesting materials
Our presenters also answered questions regarding Withum's offerings, and how they see the future of the intranet when it comes to healthcare! Recording and resources below:
Related Resources:
Presenters: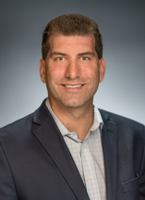 Daniel Cohen-Dumani is a Partner and the Market Leader for the Technology and Digital Transformation Advisory practice. Daniel leads a team of technologists, engineers, software developers, project managers and data scientists focusing on helping organizations of all sizes master their Digital Transformation journey. Daniel has more than 30 years of experience in the field of Computer Science and Software Development. Prior to leading the Withum Digital practice, Daniel founded Bethesda-based Portal Solutions, an Information Technology consulting firm, in 2002. His mission for Portal Solutions from inception was to be the leading provider of knowledge optimization solutions. With Daniel as CEO, the company thrived, becoming one of the fastest-growing firms in the Washington, D.C. area, as ranked by Inc. magazine.
Prior to founding Portal Solutions, Daniel served as the CTO of On Campus Marketing/Alloy, a Bethesda-based leading marketing firm; and prior to that he served as the CIO and Senior Vice President of the Execustay division of Marriott Corporation. Daniel graduated from the Swiss Federal Institute of Technology with a master's degree in computer science.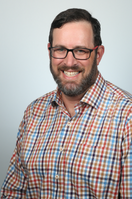 Adam is a Principal at Withum and is a Microsoft MVP. He is a seasoned business strategist, SharePoint advocate, and information architect, focusing on designing information management and collaboration solutions leveraging Microsoft SharePoint and Office 365 technologies.
Adam is passionate about the capabilities of the SharePoint platform and is an advocate to customers in improving the retention and findability of information. Adam's versatile skill set allows him to assume many project roles from requirements gathering, uncovering clients' true needs, designing taxonomy and metadata schemas, being a trusted advisor for strategic decision making, and coaching peers and clients to success.
Moderator:
Sam Brown, Microsoft Teams Technical Specialist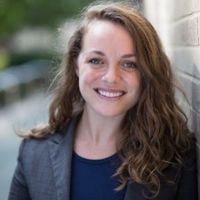 Thanks for watching and let us know how we can help!
Brought to you by Dr. Ware, Microsoft Office 365 Silver Partner, Charleston SC.