This article is contributed. See the original author and article here.
Join us for new insights on the employee experience
Faced with a shifting economic landscape and increasingly tight labor market, today's leaders are looking for new ways to balance organizational success with the wellbeing of their teams.
Join Satya Nadella and Jared Spataro, plus Ryan Roslansky of LinkedIn, at this digital event to get urgent insights into creating meaningful digital employee experiences, bridging the gap between leaders and their people, and empowering people to be their best.
Empowering Your Workforce in Economic Uncertainty
Thursday, September 22, 2022
9:00 AM–9:45 AM Eastern Time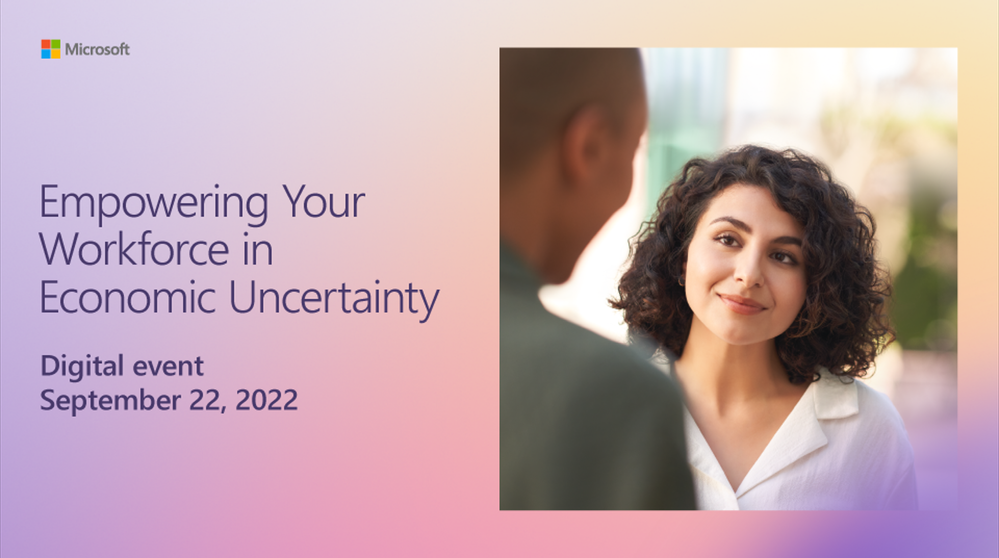 Brought to you by Dr. Ware, Microsoft Office 365 Silver Partner, Charleston SC.