This article is contributed. See the original author and article here.

Today, the technology sector is growing very rapidly across Europe and requires many trained, prepared, and qualified professionals to help large, medium, and small companies meet the new global challenges ahead. A report by the agency DigitalES estimates that there are currently more than 120,000 unfilled jobs in Spain related to software development, communications, security, Cloud, Big Data, AI, and AR/VR.
From the Spanish Microsoft Technical Communities, we have always tried to bring technology to all people. That's why we've designed a new type of event focused on learning with the aim of training professionals who are starting to work with the Microsoft 365 ecosystem and who need to get the most out of its services.
In 2021, We Designed Academy365
This new type of event was born last year under the name of Academy365, and it was organized by a few Most Valuable Professionals (MVPs) and coordinators of MadPoint, the Microsoft 365 Technical Community of Madrid. As the objective of the event was to train the attendees, we organized an agenda of level 100 and 200 sessions, and we got several Microsoft Certified Trainer (MCT) professionals to help us teach attendees about Microsoft Teams, SharePoint, Planner, Power Automate, Intune, Security, and other technologies.
Last year, Academy365 was broadcasted as a virtual experience on Twitch, and it was a success in Spain, with an average of 300 attendees on each training and an extraordinary reception. Attendees finished the event with a diploma that certified they had received quality training from our MCT and MVP people.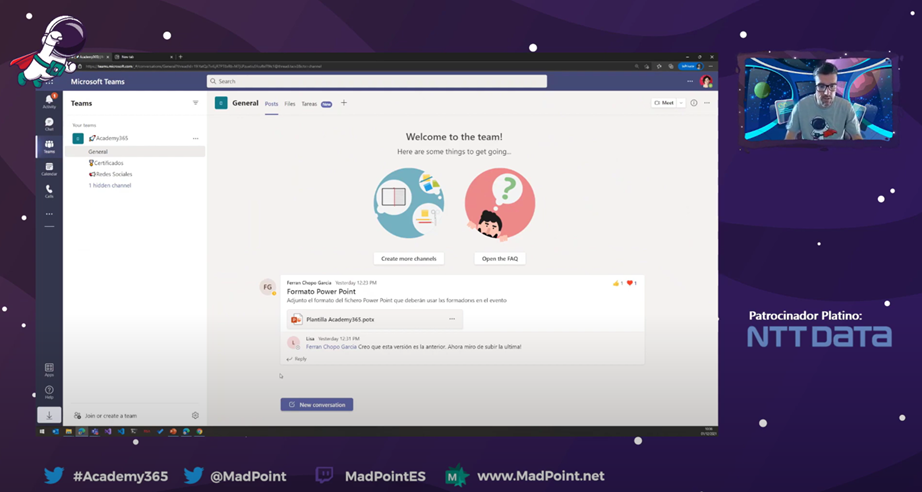 Example of one of our sessions during 2021
MadPoint coordinators prepared a professional-quality broadcast of the event, leveraging Microsoft Teams' NDI capabilities, which allow us to extract video and audio signals from each trainer inside a Teams meeting and take that signal to a professional production environment such as OBS Studio.
Here you can check the recording of last year, in which you can see how Microsoft Teams helped us to have a fantastic production: YouTube – Academy365
In addition, Academy365 is a solidarity event. Last year we collaborated with the Food Bank Foundation of Madrid, which is a non-profit organization that is responsible for helping the neediest families, bringing them food and helping them as much as possible, especially on Christmas dates. All the amounts received by sponsors and individuals were invested in helping many families.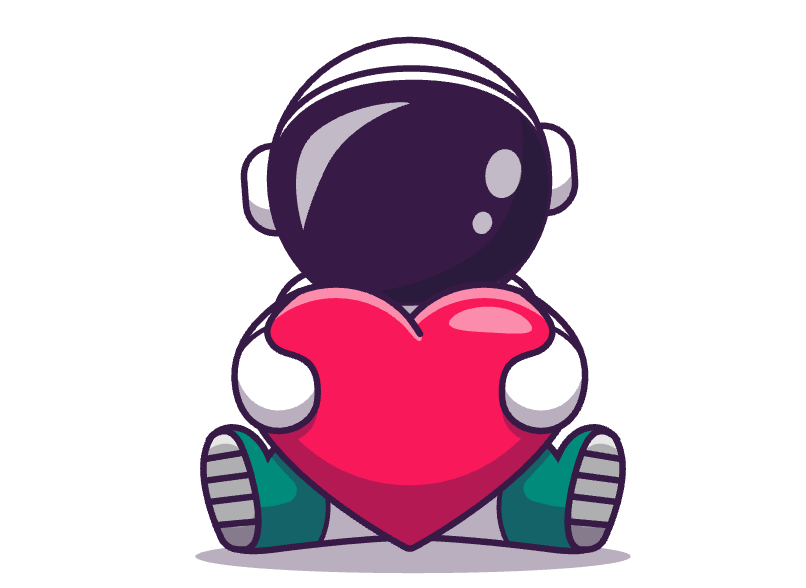 And this year?
This year we want to resume the physical events experience, and we have designed a second hybrid edition. Attendees can join online on Twitch, but they can also come in person to the Global Sports Innovation Center in Madrid. This center is powered by Microsoft, and it is a non-profit association that facilitates synergies and provides its members with value-added services that enable sports entities and companies to grow and develop with the help of experienced professionals in sports tech ecosystem.
In person attendees will be able to receive the training live from our speakers and will have some additional surprises, as we are preparing an innovation tour of the center, a Metaverse Corner and some additional activity thanks to our friends at Microsoft Education.
As for the online experience, we maintain our Twitch broadcast. We will combine live speakers and speakers by Microsoft Teams in a single production.
This year we have a very interesting agenda, where Microsoft Teams and Microsoft Viva will be the main protagonists. In addition, we can learn about security, Mixed Reality, Power Apps, migrations, development, accessibility, and Windows 365.
If you live in Spain and you are interested in our event, we recommend that you visit our website to know all the details and register for the event.
Here are the most important links: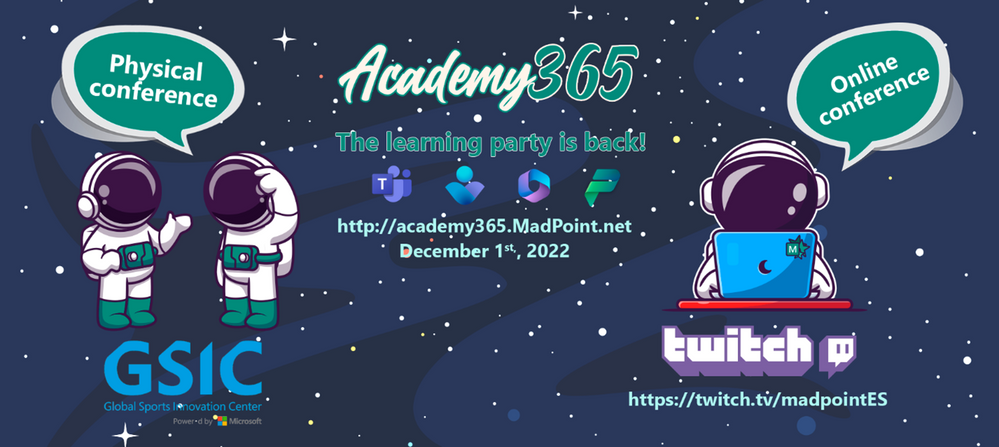 Thank you very much, and we wish you a Merry Christmas from our community.
Brought to you by Dr. Ware, Microsoft Office 365 Silver Partner, Charleston SC.